As the appellation's totemic grape variety, Syrah is the only varietal used for Crozes-Hermitage red wines. For the whites, Marsanne and Roussanne make full use of their complementary qualities. Wine enthusiasts look out for their freshness and delicate floral aromas.
Here, Syrah reigns supreme. This noble native grape variety is the only one permitted to produce red wines. Known since Roman times, Syrah shows beautifully in the mild, consistent weather that characterises the vineyards of Crozes-Hermitage.
Syrah is the only red grape variety in Crozes-Hermitage, where it thrives in the temperate climate. It imbues the wines with its wonderful signature aromatics marked by red fruits and violet. It also shows distinctive tannin presence and good colour intensity. Its hues withstand oxidation and offer up some stunning purple reflections.
This is Syrah's homeland. It expresses itself majestically, with great verve. It instils all of its wines with its hallmark character traits – its gorgeous flavours, robustness and captivating characters – shaped by winegrowers and terroir. Red Crozes-Hermitage are balanced wines which, in their youth, deliver the charming flavours of Syrah that make you want to bite into them. The elegance of its tannins, the red berry fruits and the deep, brilliant hues are an invitation to indulge in pleasure.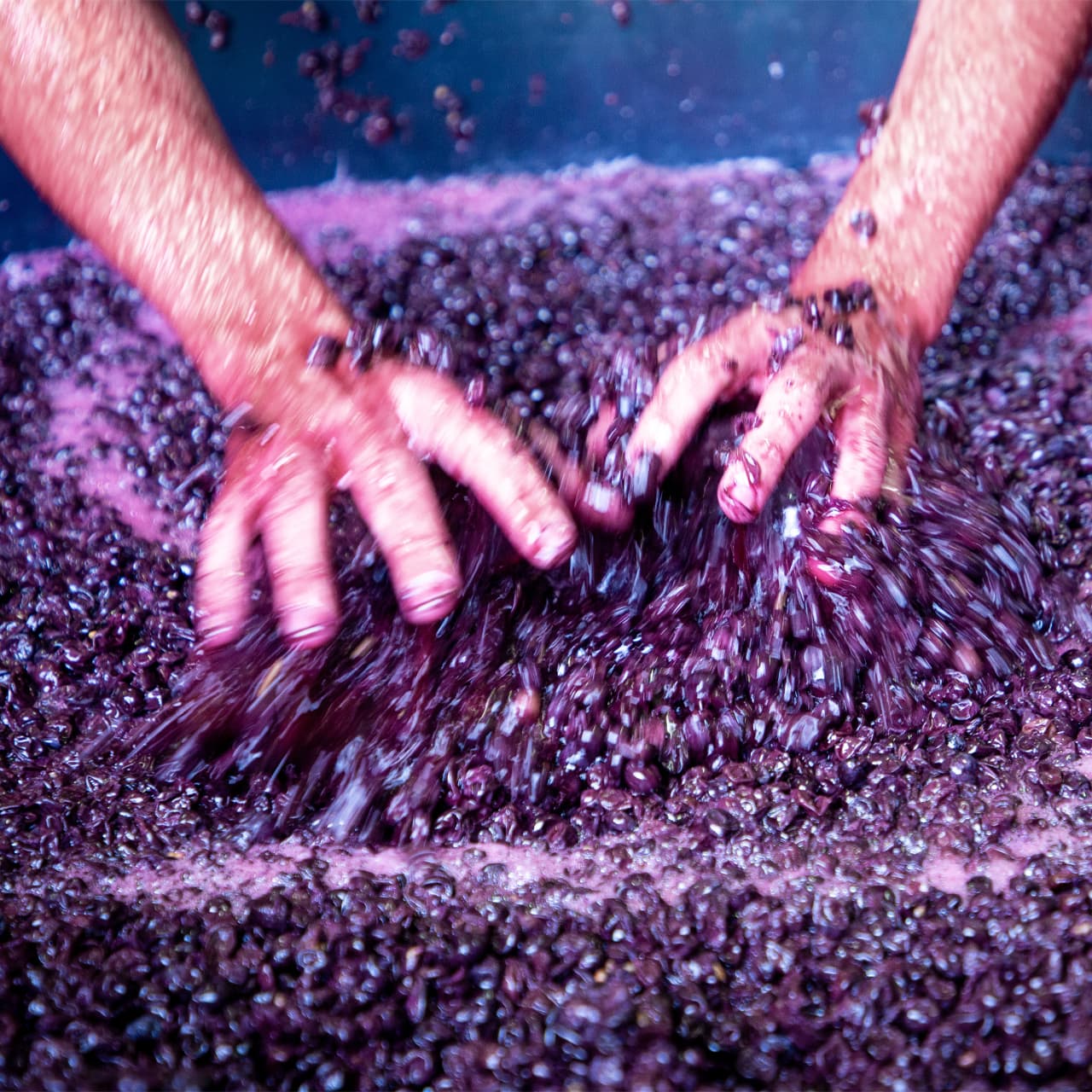 The array of red wines covers an extremely broad spectrum. Compared with some neighbouring appellations such as Cornas and Hermitage, Crozes-Hermitage has a softer edge and develops pleasurable floral aromas, although some wine growers focus more on their charming robustness. Red Crozes-Hermitage wines display balance and offer a pleasurable compromise between fruit and tannins.
The red wines boast medium ageability and provide enjoyable freshness over the first few years. After three to five years, aromas take on animal notes and the wines pair with more elaborate dishes. Some particularly robust, well-bred examples can rise to the challenge of cellaring in subsequent years.
Crozes-Hermitage wines pair seamlessly with an entire meal. In their infancy, they make the perfect companion for rabbit and poultry or quite simply cold meat starters. They sit well alongside Saint-Marcellin, the king of local cheeses, for the cheese course. The older examples become the perfect partner for duck, red meats and game. The ideal serving temperature for young wines is 15°C and 17°C for older vintages.
Complementary white varietals,
Marsanne and Roussanne
These two white grape varieties offer a complementary combination for white wines – Marsanne offers generosity and appetising flavours, whilst Roussanne instils finesse.
Production of white Crozes-Hermitage deserves particular attention. The wines are grown on a much more boutique scale than the reds, accounting for just 8% of production, but the wealth of soil types enables wine growers to craft wines with an assertive personality. There is a style to suit everyone's palate.
White Crozes-Hermitage's most sought-after attributes are its freshness and floral aromas. Ageing techniques utilised in the appellation area favour early bottling to preserve these qualities. White Crozes-Hermitage wines are dry and often display lovely, uplifting volume on the palate.
Over the first two years, the wines offer fruit-forward enjoyment. From then on, greater bottle age only adds to their amazing dried fruit notes.
As an aperitif, Crozes-Hermitage teases your taste buds with a delicate tingling sensation. As a dry white wine, it partners with grilled fish such as pan-fried fillet of trout. Alternatively, it pairs well with herrings and potatoes in oil in informal brasserie-type eateries.