31 august and 1 september 2023
CROZES-HERMITAGE WINES SEEK THEIR REVENGE FOR THE END OF THE HOLIDAY SEASON
On 31 August and 1 September this year, Crozes-Hermitage winegrowers will be requisitioning the Grand Hôtel-Dieu, one of Lyon's largest buildings, for the 13th Wine & Transat, the must-attend wine, food and live music event to keep the holiday spirit alive for just a little longer.
THE LINE-UP FOR THE MICRO-FESTIVAL
Designed and run by Crozes-Hermitage winegrowers, this year's Wine & Transat is an invitation to have a good time and give the tastebuds a treat with:
Pop-up wine bars featuring all the Crozes-Hermitage staples and newcomers, including myriad organic and biodynamic labels
Lyon food corners pairing with wines by our winegrowers
bistro tables dotted around in their little alcove settings and some decadent deckchairs to soak up the peaceful atmosphere
DJs all-set to bring the dance floor to life until midnight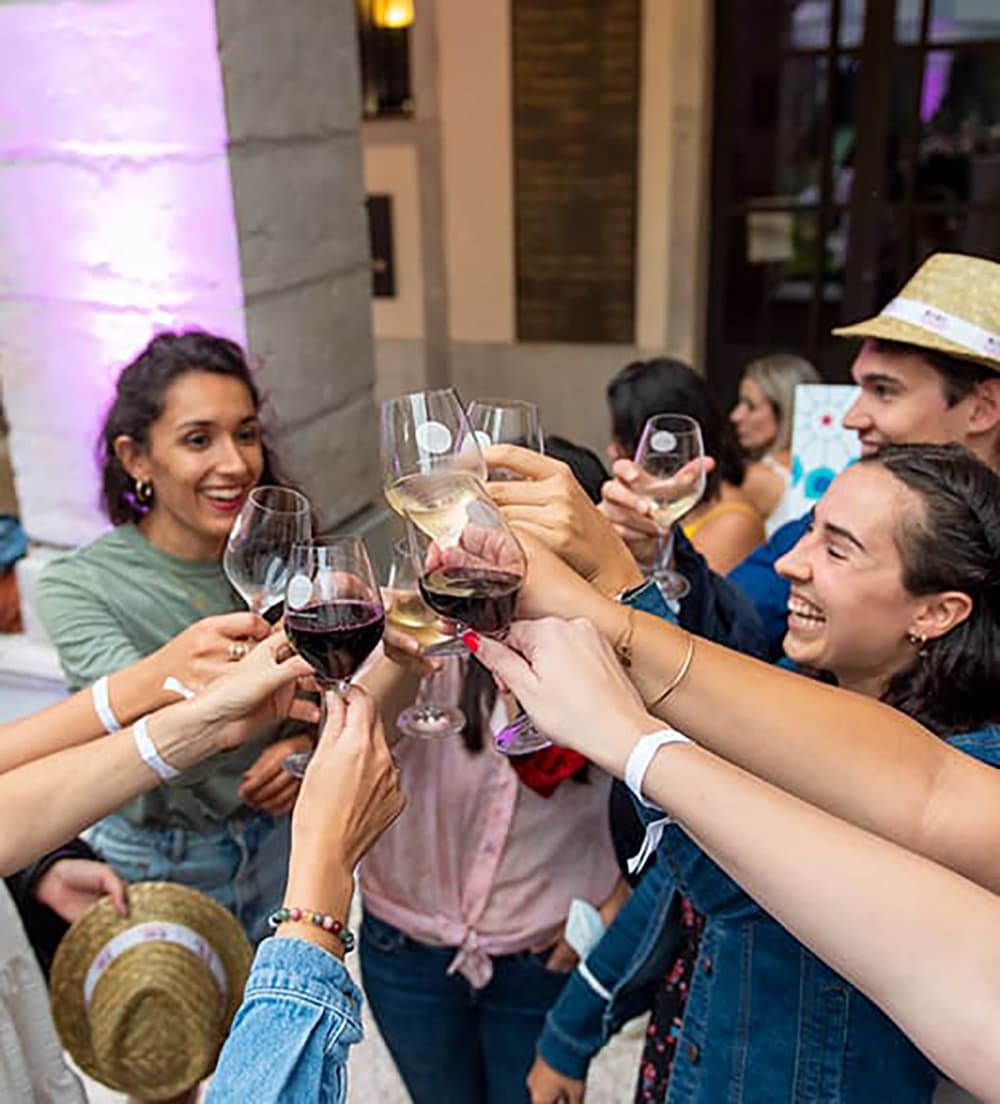 TASTING WORKSHOPS
Introductory sessions lasting 45 minutes with the winegrowers to hone your knowledge and learn how to pick out (or recall) the aromas and characters in Crozes-Hermitage wines. The workshop has a maximum capacity of 25, so be sure to book your place online!
PRACTICAL INFORMATION
Dates: 31 August and 1 September 2023
Opening times: from 6pm to midnight
Location: Grand Hôtel-Dieu (Place de l'Hôpital, 69002 Lyon)
Access: lines A and D (Bellecour station, exit Rue Edouard Herriot)
Advice: Be sure to come early because there is limited capacity, and the event is all-set to be very successful!