With two thirds of its vines farmed organically, the Crozes-Hermitage wine region is at the vanguard of the transition towards vineyard management techniques that treat biodiversity with respect. It owes this position to a naturally balanced ecosystem as well as the commitment of its winegrowers.
A naturally blessed vineyard location
The Crozes-Hermitage wine region, located in the narrowest section of the Rhone corridor, is naturally cleansed by the Mistral, the northerly wind that often drives away the clouds and creates a drying effect that protects vines from the diseases caused by dampness. Also, the appellation's stone-strewn soils provide excellent drainage, preventing water from stagnating on the surface.
Alongside the weather and geology, history has also given winegrowers a helping hand, instilling a well-established tradition of mixed farming that protects them from the harmful effects of growing any single crop. So, in Crozes-Hermitage, vines share the soils with other types of crops – marketing gardening and cereals occasionally, but more often fruit. The region is home to highly prized orchards, with many cherry and apricot trees.
There are also areas that are not farmed, including woodland and forests. In the South, the appellation shares its boundaries with a Natura 2000 area – the Sables de l'Herbasse and Balmes de l'Isère region. The site is home to several species that belong to a group of beneficial fauna, many of them amphibians and several colonies of bats (Geoffroy's bat, Bechstein's bat, common pipistrelle, Kuhl's pipistrelle, Daubenton's bat, the lesser noctule, etc.) which help winegrowers regulate pest populations.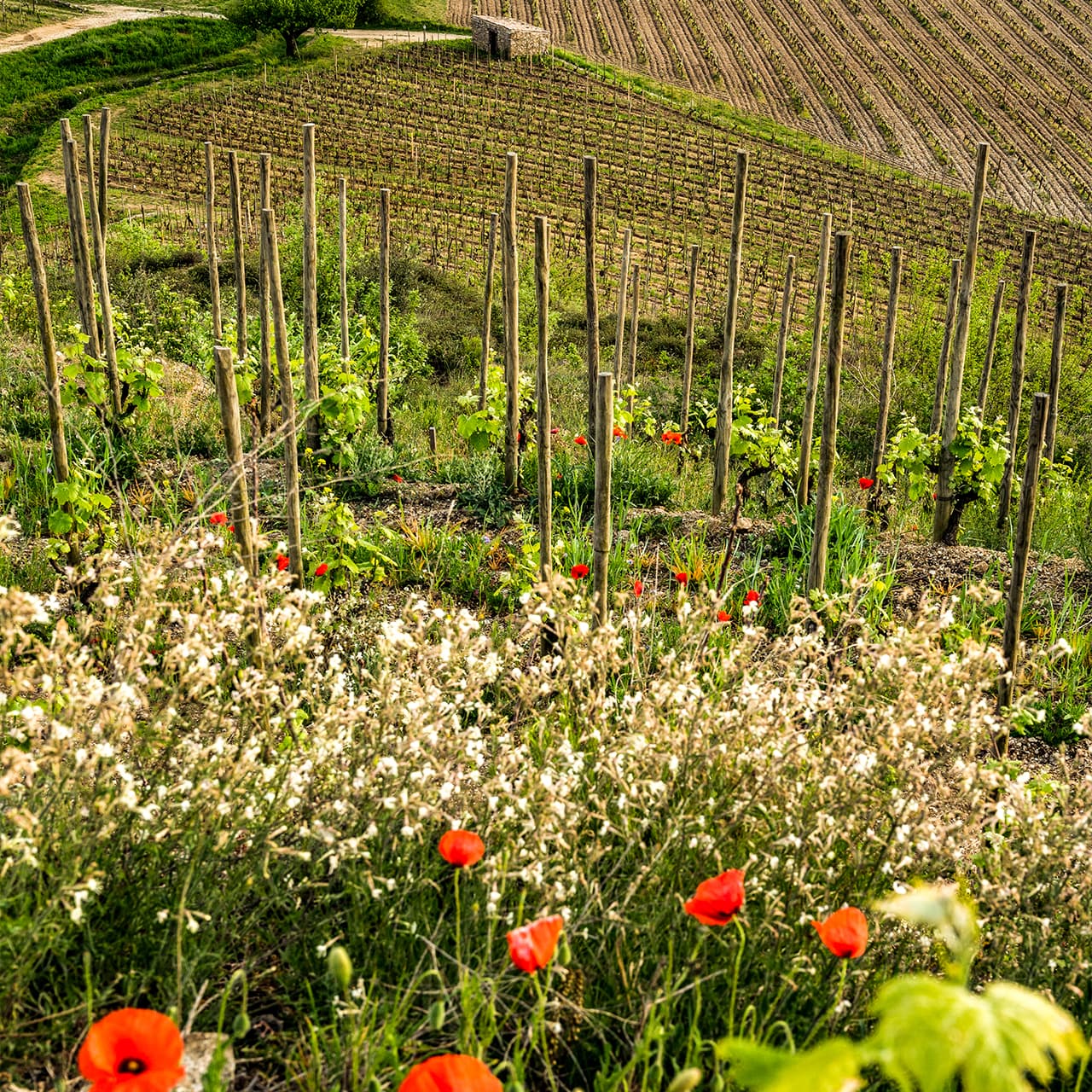 A wine region with a mission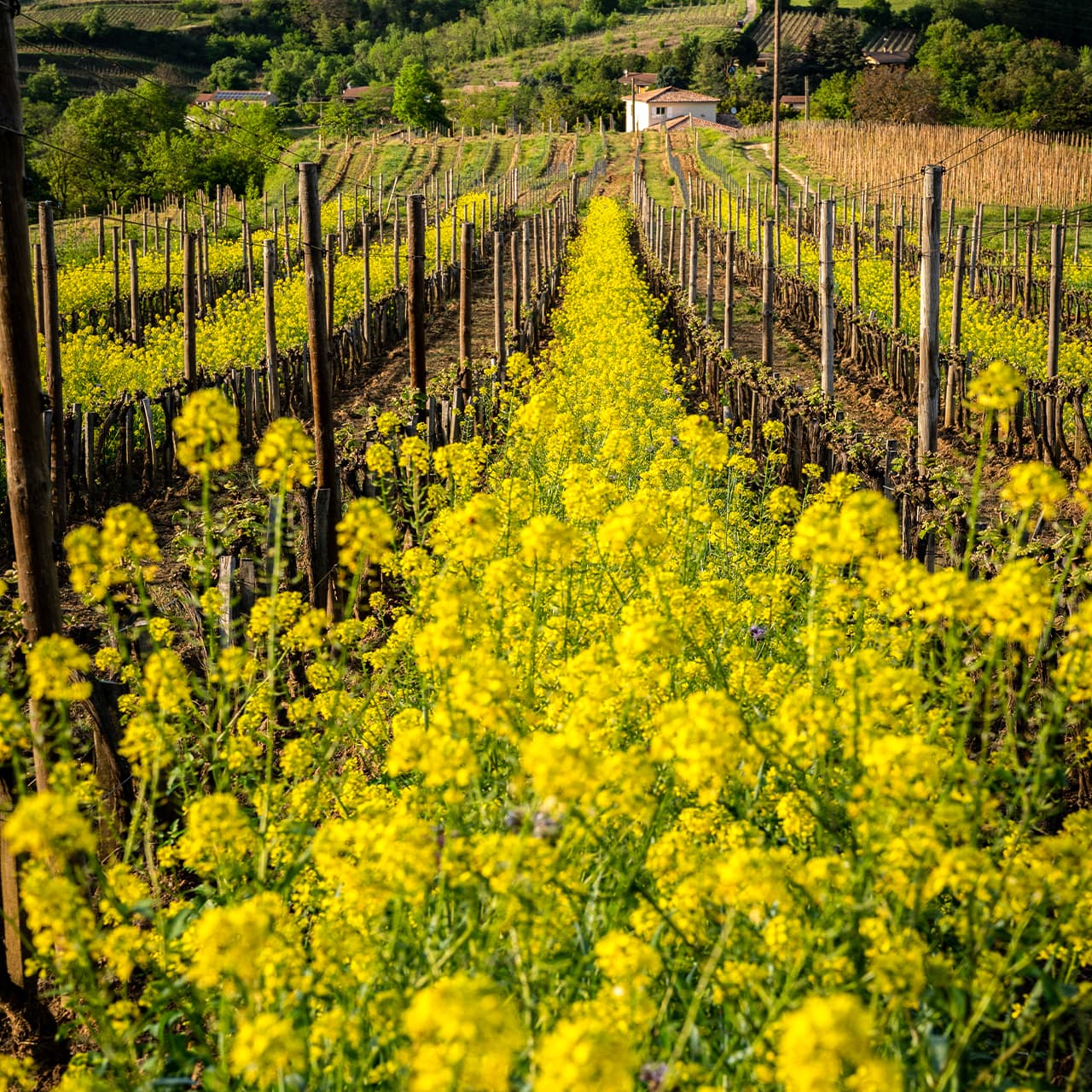 Crozes-Hermitage has a pioneering mindset, as evidenced by the fact that several estates in the appellation blazed the trail for organic winegrowing in France. Some vines have been grown based on the principles of organic farming since the 1950s and 1960s, even before the first endorsements were established. Currently, two thirds of the vines are farmed organically, which is three times more than the national French average.
The commitment is unconditional and adhered to both by independent wineries and the appellation's two co-operatives.
Several estates, certified by Demeter or Biodyvin, have taken their commitment to organic farming a stage further by implementing vineyard management techniques inspired by the principles of biodynamics. They use biodynamic preparations made from medicinal plants, minerals and organic matter aimed at revitalising the soils.
The same approach has prompted many winegrowers and grapegrowers to introduce grass cover strategies to promote living soils – ones where organic matter is added to enhance the minerals and micro-organisms. Similarly, the same producers, or others, have made a commitment to agro-forestry projects or to designing agro-ecology infrastructures that allow biodiversity to take root.